The Vette Law Team
Servicing Lake Worth, Palm Beach, Broward County and more.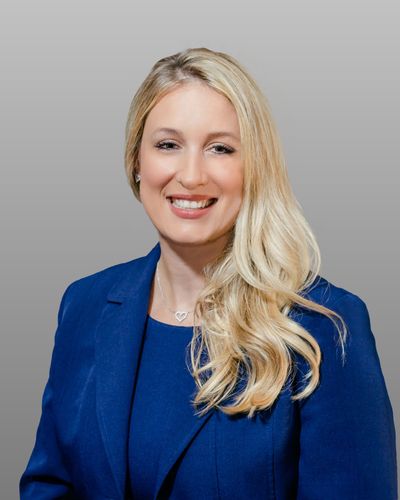 Nicole Vette, Esq.
Nicole received her Juris Doctor (summa cum laude) from Shepard Broad College of Law at Nova Southeastern University, where she was ranked in the top three percent of her class. Nicole is licensed to practice law in both Colorado and Florida. Mrs. Vette has represented numerous clients in dissolutions of marriage, custody disputes, paternity matters and domestic violence hearings. She is experienced in division of complex assets and has extensive trial experience. Nicole is also trained in collaborative law and is a Florida Family Law Mediator.
Mrs. Vette has significant litigation experience as a divorce attorney and has offices in Boynton Beach and Stuart, Florida. She continues to take cases to trial, when necessary. In many cases, there are sound alternatives to the traditional divorce court model. Wherever possible, thoughtful negotiation in the format of mediation or collaboration provides a holistic approach to the issues that must be resolved as a marriage is ending and often times reduces the stress and cost of divorce. In addition to helping clients progress through the legal complexities of divorce, Nicole strives to support her clients as they navigate the emotional layers of divorce--including the division of property and parenting matters.
Nicole Vette is a well known divorce lawyer in South Florida. She is a family law attorney and mediator. Nicole focuses her work exclusively on divorce, custody, and family law related issues. A South Florida native, Nicole attended law school at Nova Southeastern University and graduated with her law degree in 2012. While in law school, Nicole focused on family law and attended the children & family law clinic. Subsequently, Nicole has focused her entire career to assisting families. Nicole has handled collaborative family law cases, as well as divorce litigation. Nicole can also assist with name changes, step-parent adoptions, mediation, contempt/enforcement issues, alimony, child support, modifications of support, time-sharing, custody issues, pre-nuptial agreements, and domestic violence injunctions. Nicole has been selected as a Rising Star by Super Lawyers from 2021 through 2023.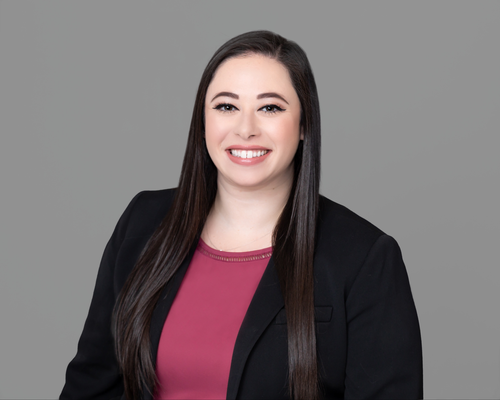 Erica V. Rubin, Esq.
Erica Rubin is an associate attorney at Vette Law. She focuses her practice exclusively on divorce and family law related matters including time-sharing, alimony, paternity, custody, child support and enforcement matters. Ms. Rubin is passionate about family law as it allows her to assist others during an extremely difficult time in their lives. The matters handled in family law are often complex and have a huge impact on a client's life, but it also allows Erica the opportunity to provide a positive light during an otherwise dark time. Whenever an individual has to appear in court, it is a stressful time. Family law is unique in that it deals with very personal aspects of an individual's life. She also ensures that her clients are well-represented during the pendency of each client's case.
As a Florida native, Erica attended the University of Central Florida and graduated in 2018. Erica then attended law school at Barry University, Dwayne O. Andreas School of Law, and graduated in 2021.
Erica was selected as a Rising Star by Super Lawyers for 2023.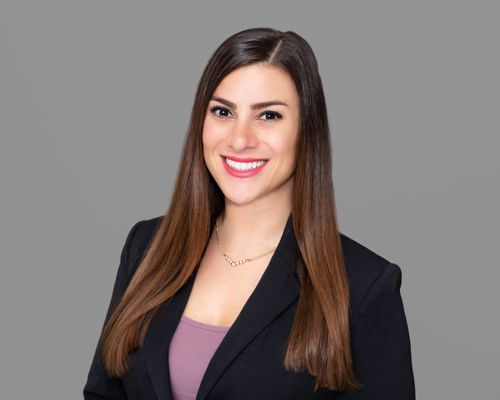 Melanie Rose Kalmin, Esq.
Melanie Rose Kalmin is an associate attorney at Vette Law, where her legal focus revolves exclusively around divorce and family law matters. With her focus encompassing time-sharing, alimony, paternity, custody, child support, and enforcement, Melanie is your go-to resource for navigating family-related legal issues.
A true Floridian, grew up in South Florida and graduated from the University of Central Florida in 2011 before pursuing her legal education at Florida International University's College of Law. Although her initial legal career delved into the healthcare sector, Melanie soon realized her true passion lay within the realm of family law.
Melanie understands that this period in your life can be emotionally challenging, especially if you've never had to deal with legal matters before. With her clients' well-being in mind, she approaches each case with compassion and a commitment to clarity. Melanie takes the time to explain the legal processes in a way that's easily understandable, ensuring you're well-informed and prepared for what lies ahead.
Her dedication to amicable resolutions is evident through her exceptional success rate in settling cases without the need for trials. Ms. Kalmin firmly believes in the effectiveness of mediation and collaborative mediation as means to resolve disputes. However, should your case necessitate a trial, rest assured that Vette Law stands ready to support you throughout the entire process. Ms. Kalmin is your trusted advocate during life's most challenging moments.
Melanie was selected as a Rising Star by Super Lawyers for 2023.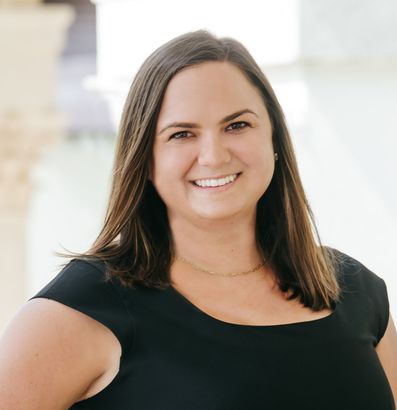 Stephanie Parsons, Esq.
Attorney Stephanie Parsons, a Florida native, graduated from the University of Central Florida in 2015 with her Bachelor of Arts in Political Science with a minor in Health Sciences. Afterwards, Stephanie attended St. Thomas University School of Law in Miami Gardens, Florida and graduated with her Juris Doctor in 2018. During her time at St. Thomas University, Stephanie served as a liaison to the Florida Bar for law student relations as well as made the Dean's list for academic excellence numerous times. Finally, Stephanie passed the Florida bar examination in April 2019. After graduating from law school, Stephanie worked in real estate law until she found a passion for family law in late 2019. After late 2019, Stephanie exclusively practiced in family law, specifically divorce, domestic violence and paternity related issues. Stephanie started at Vette Law, PLLC in May of 2023. Stephanie chose to work at Vette Law, PLLC due to their open-minded approach to Family law that is centered around the best interests of the clients and their family members. Stephanie is a member of the Young Lawyer's Division of the Florida Bar as well as the Palm Beach County Bar Association. Stephanie's passion project aside from family law is the legislation that surrounds the Florida Everglades. Specifically, Stephanie likes to focus on the mitigation of the Florida wetlands and the impact that such mitigation has on the ecosystem and overall structure of South Florida's drainage. In her free time Stephanie likes to play softball in order to stay active as well as go to the beach with her personal dogs (as well as the office dogs) George and Gerald. Stephanie prides herself on being honest with her clients and letting them know the best path for their case. Stephanie firmly believes in a collaborative approach to the law as being in the best interest of our clients and their families. A unified familial unit, despite the structure, is always Stephanie's goal when working on a client's case.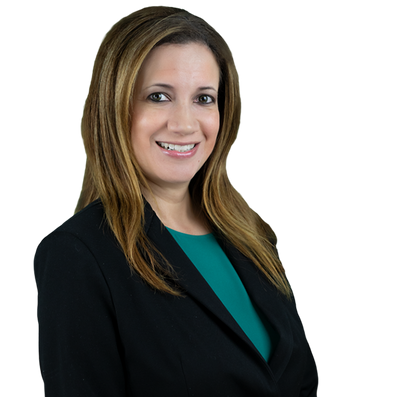 MARIAJOSE RIVERA, ESQ
Mariajose Rivera has been practicing law for over thirteen years in family law matters. Ms. Rivera has appeared in domestic violence matters and criminal matters in many South Florida courtrooms, adding to her versatility in legal matters. She is an arduous litigator. Mariajose is fluent in both English and Spanish and advocates fiercely for her clients. Born and raised in Miami, Florida, Mariajose is the daughter of immigrants from Nicaragua and as a result cares greatly about helping the Hispanic community and representing them in any family legal issue they may have. Mariajose is very detail oriented and believes that every client deserves one on one attention as each case is of utmost importance to her. When not busy, Mariajose enjoys going to musicals, the movies, and spending time with family and friends. Mariajose loves long walks in the beach and taking her young daughter and Toby, her miniature schnauzer, to the park.
Mariajose is part of the Family Section of the Florida Bar Association and is experiences in all family law matters including but not limited to domestic violence cases, paternity, child support matters, complex divorce cases, adoptions, and drafting of prenuptial and postnuptial cases.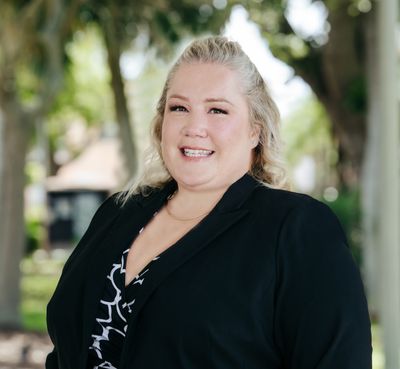 Sheryl Cochran Theodore
Sheryl is our senior paralegal, studying to take the Florida Bar Exam. Sheryl earned her Juris Doctorate at Nova Southeastern University in Davie, Florida, and her Master's degree in Criminology with a minor in Criminal Justice at Florida Atlantic University. Sheryl has worked for law firms since 2002, with the majority of her experience being in family law practice. Sheryl accomplished her J.D. while working fulltime and being a fulltime mother, which shows she has an unmatched drive to succeed, that she can handle a high level of stress, and that she has incredible time-management skills. Sheryl enjoys her life in Lake Worth, Florida with her husband, teenaged daughter, and her pup-child, Luna.
Sarah Cloutier
Sarah Cloutier is a dedicated and highly organized Office Manager with extensive experience in the legal industry. With her exceptional multitasking abilities and meticulous attention to detail, she efficiently manages the administrative operations at Vette Law.
As the Office Manager at Vette Law, Sarah plays a crucial role in ensuring the smooth functioning of day-to-day operations. She oversees various administrative tasks, including scheduling appointments, managing calendars, and coordinating meetings, all while maintaining strict confidentiality. Her adeptness in handling sensitive information and adhering to ethical standards has earned her the trust and respect of both colleagues and clients alike.
Beyond her administrative responsibilities, Sarah takes pride in creating a positive and welcoming work environment. She ensures that the office is well-equipped and efficiently managed, overseeing inventory, office supplies, and vendor relationships. Additionally, she works closely with the HR department to support recruitment efforts, onboard new hires, and coordinate employee training and development programs.
In her spare time, Sarah enjoys the outdoors and spending time with her husband and 4 children.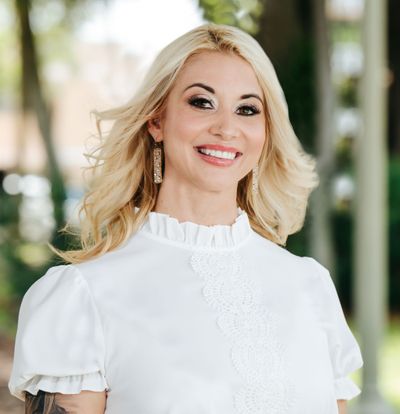 Kim Prendergast
Kim Prendergast is a dedicated and ambitious professional who recently joined the legal field as a Legal Administrative Assistant. With a passion for organization and a strong attention to detail, Kim excels in providing crucial support to the firm's lawyers and legal team.
Having initially dedicated herself to the field of nursing, Kim demonstrated exceptional care and compassion while working with patients. Her ability to handle high-pressure situations and provide support during challenging times made her a valuable asset to the healthcare industry. However, as her family grew, Kim made the difficult choice to step away from her nursing career and focus on creating a nurturing environment for her children and supporting her husband's business. Encouraged by her family and friends, Kim decided to explore her interest in the legal field. With her nurturing nature and caring demeanor, Kim quickly earned the trust and respect of her colleagues and superiors.
As a Legal Administrative Assistant, Kim thrives in a fast-paced and dynamic environment. She possess excellent communication skills, allowing them to effectively interact with clients, lawyers, and colleagues. Kim's ability to manage calendars, schedule appointments, and organize important documents ensures that the legal team operates smoothly and efficiently.
Outside of work, Kim remains devoted to her family and continues to support her husband's business ventures. She enjoys boating, going to orange theory , watching Rom-Coms , and being a cheer mom.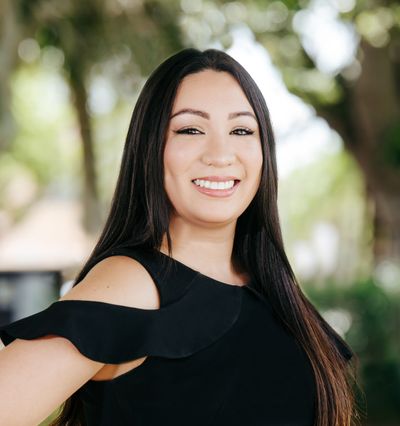 Joely Espana
Joely Espana is a dedicated and compassionate Paralegal with a specialization in family law. With her exceptional legal expertise and unwavering commitment to helping clients through challenging situations, she plays a crucial role at a reputable family law firm.
As a Paralegal at Vette Law, Joely provides invaluable support to attorneys and clients alike. She is skilled at conducting thorough legal research, drafting legal documents, and preparing cases for court. Her attention to detail and ability to navigate complex legal processes ensure that all documentation is accurate.
Joely's empathetic and client-focused approach sets her apart. She understands that family law matters can be emotionally challenging, and she strives to provide compassionate guidance and support to clients throughout the legal process. Her exceptional communication skills enable her to build strong relationships with clients, ensuring they feel heard, understood, and informed every step of the way.
Joely lives in West Palm Beach, Florida and in her free time she loves to travel and has visited over 8 countries. Additionally, she is a volunteer Guardian ad litem for Palm Beach County where she advocates on behalf of children that have been abandoned, abused or neglected.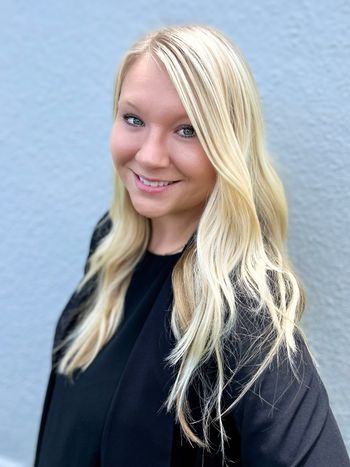 -
Emily Houck
Emily Houck is one of our legal assistants here at Vette Law. Emily assists the attorneys with scheduling consultations, phone calls, and filing. She is passionate about helping others and enjoys assisting the clients with their legal matters.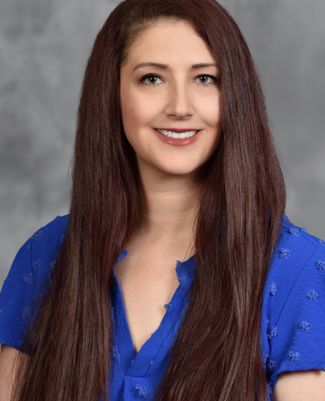 Machen Stanley
Machen Stanley is a Discovery Paralegal with Vette Law. She works closely with our clients and attorneys to ensure court required documents are provided in a timely manner and compliance is met.
With twelve years of family law experience, and having gone through a divorce herself, Machen understands how stressful and emotionally difficult the process can be and always approaches every case with compassion and a willingness to help make the process less stressful for our clients.
Machen lives in the Orlando area and enjoys paddleboarding and getting lost at sea. When she isn't being carried away by the current, she spends her time with her 11-year-old son.