Less Stress, Less Money, Less Time-Mediation!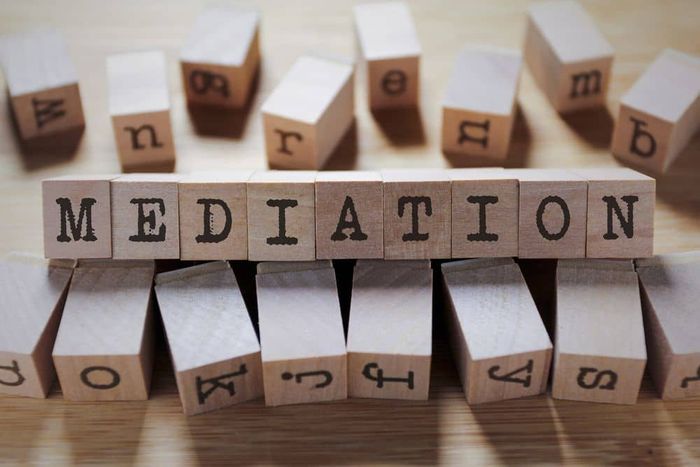 Nicole Vette is a Florida Family Law Certified Mediator and can help you resolve your family law case quickly. Sometimes this can be done without the unnecessary expenditure of fees on litigation. Mediation is a confidential, neutral and voluntary process where parties involved in a family law dispute attempt to reach agreements on issues. As the mediator, I will assist both parties in exploring options to resolve problems, and will help to provide creative solutions to the points the parties disagree on. Our experienced family law firm in Boynton Beach charges $200 an hour for mediation services or $1,200 flat rate for a full day. When the settlement is reached I assist with the preparation of the parenting plan (if applicable) and mediated marital settlement agreement.
What is mediation? When parties to a marital divorce, child custody dispute or family law matter disagree you can hire a mediator. this is a neutral third party trained in assisting with conflict resolution. When I mediate, I propose creative solutions to help with resolving the dispute. Mediation is a confidential process so that offers and negotiations cannot be disclosed to third parties or to the court. It is a voluntary process and requires both parties to be motivated to reaching resolution. If parties cannot settle then mediation ends. There is no ruling at the end or required outcome. Mediation is a more affordable option as compared to contested litigation. You can use mediation to resolve disputes involved with divorce cases and custody matters. I offer in-person mediation, as well as Zoom mediation.
To schedule mediation contact me at nicole@vettelaw.com or 561-531-9132.
Frequently asked questions about mediation
Do I have to mediate?
Mediation is a voluntary process so typically the answer is no. However, in certain counties, a court may require parties to mediate prior to contested hearings or trial.
Do you have to meet in the same room with the other party?
No, we can do the mediation in two separate conference rooms (or virtual conference rooms) so that you do not have to see the other party in person.
What if I do not settle?
Most cases resolve in mediation. However, it is not always possible. If a settlement is not reached in mediation then you can always try again once additional information is known. Many times, settlement is not reached because one party has questions about financial information, needs more time to investigate issues, or is just not emotionally ready to reach the end of the case. If an impasse is reached, then parties submit their legal disputes to the court for determination.
How are the fees divided between the parties?
Most often, mediation fees are equally divided. However, depending on the financial circumstances of the parties, sometimes one party pays all of the mediation fees. In other situations, the fees are broken down on a pro-rata basis based on the income differential between the parties.
Vette Law's Palm Beach County and Boynton Beach divorce lawyers legal team are her to answer your difficult questions. We offer a FREE consultation. The decisions you make now, will affect the rest of your life. Give our family law legal team a call now at 561-531-9132.
"Whether you are seeking assistance through a difficult time or planning ahead to avoid the unknowns of life, we treat each client with the utmost respect, dignity and care while aggressively protecting and advocating for your rights."